General information: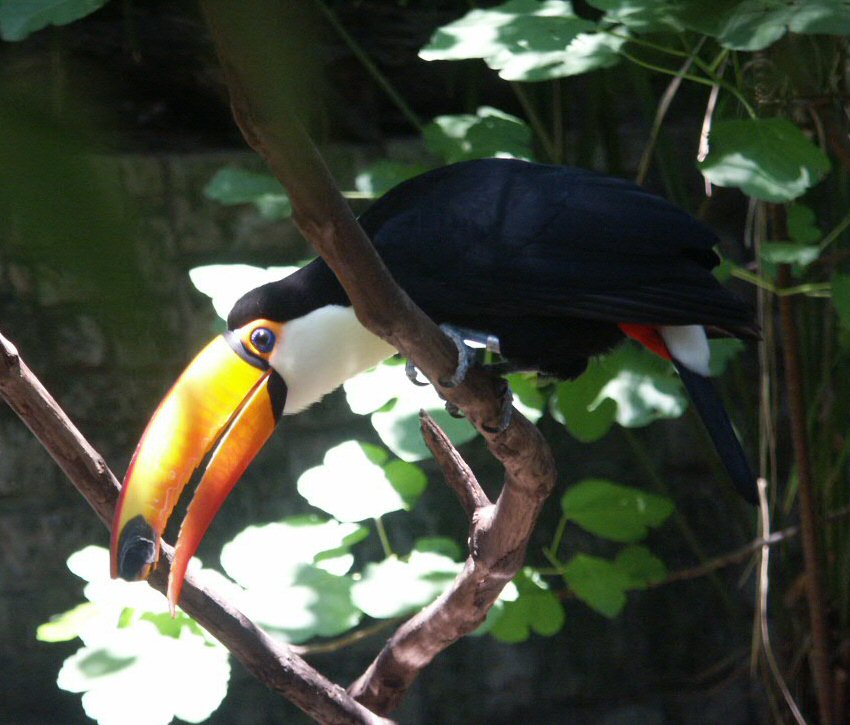 The Toco is the largest of the toucan family with a large lightweight beak and a body with a length of 25 inches. Its large beak is full of "a combination of bright colors like blue, yellow, red, and orange" (19: 345). However, the body may be mostly black with one or two other colors on it like red and orange. These bright colors on the beak and body may be use to attract the toucan's mates. The large beak also has a narrow tongue use for eating small fruits and insects off trees; consequently, because of its large beak and body form, the Toco toucan is a poor flier and spends most of its time in hollow trees.
While spending most of their time in hollow trees, the Toco toucans live in small flocks within which they mate. The Tocos may, "mate once a year like most toucans, and build a their nest in hollow trees" (19: 345). In the nest the female lays two to four white eggs. After the eggs hatch the parents will care for the young for about 8 weeks.